"This is a dream" says Kasonde after winning K32,886.45 with a K2 bet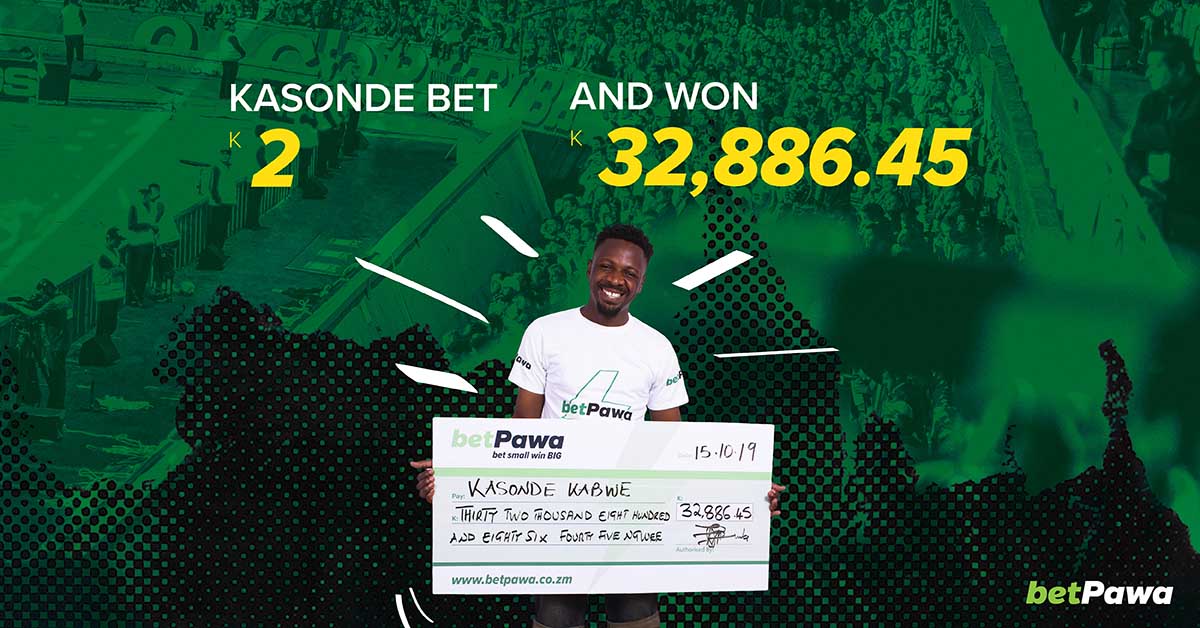 Kasonde Kabwe said he had a "new lease of life" after a betPawa win bonus helped him turn K2 into K32,886.45.
The small time businessman selected 12 teams at odds of 10962.48. That won him K21,922.96, plus a 50% win bonus for betting on 12 legs.
betPawa offer the best win bonus in Zambia for all bets with three legs or more, including 250% for bets with 30 legs.
He said: "I will reinject some of my newly acquired cash into my business and continue working on my unfinished building which stalled due to lack of finances. You have no idea what you have done for me betPawa."
Kasonde's reaction to winning BIG
The Chingola resident explained: "You may not know how tough things are on the Copperbelt. This is a dream I don't want to wake from. Though I have won about a thousand before, I never thought I would win this much.
"Why wouldn't I love betPawa honestly after all this? It is very easy to bet with betPawa because it's clear and simple. I don't need to start taking betting lessons in order to know how to bet.
"You people are very friendly and very patient in terms of guidance when one needs assistance from you. You always respond to our queries no matter what. For me, you are the best."
Kasonde's message to the people
Asked what his advice would be to other people looking to win BIG, Kasonde said: "They need to have an account first with betPawa. Look at me, all the way from Lusaka you came to visit me. betPawa is real. And please make sure you publish this. I want them to know.
"The bonus is real too and very good. Our money is secure too. Let anyone out there tell me if they have been visited by any betting company in Zambia. We are few and only from betPawa Zambia. I want all my friends to join betPawa. betPawa, you are the best."
Want to win BIG like Kasonde? Register with betPawa.
What is betPawa's no minimum stake? betPawa offers its customers with the genuine chance to bet small win BIG by allowing users to bet as little as K1.
What is betPawa's win bonus? betPawa offers the best win bonus in Zambia, inviting users to win up to 250% extra. With 50% for 12 correct picks, 100% for 20 and 250% for 30, you get much more in return.
betPawa is the easiest way to bet online securely. Not only do we offer the best odds and the opportunity to bet small win BIG with a minimum bet of K1 and win bonuses up to 250%, we also provide 24-hour support to customers who need it.
Are you the next winner? Visit: www.betPawa.co.zm